This week sees the launch of a new Turkish-language edition of the New York Times' International Weekly, distributed for free with the Sunday edition of Turkey's Sabah newspaper. To advertise the launch, the newspapers commissioned this incredible animation - a typographic tour starting from Liberty Island, across various bits of Manhattan, very nearly making it over to Brooklyn before arriving on the Bosphorus with a gorgeous view of Istanbul rendered in type.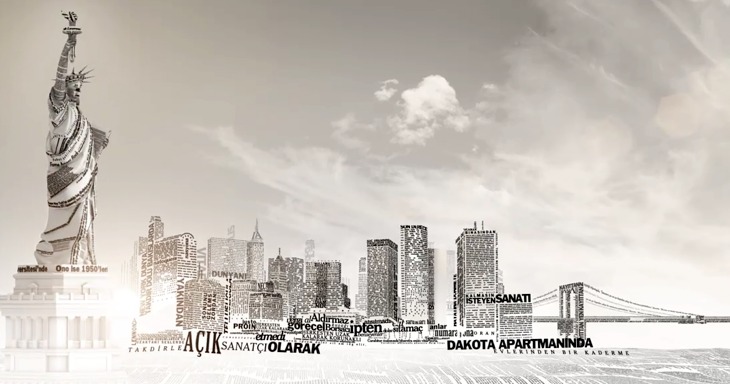 I've seen a fair few animations of the places-rendered-as-words variety, and more than plenty of the 'kinetic typography' kind, but this one is very nicely done — it hangs together beautifully, and the level of subtle detail rewards re-watching. The waves, rippling banners and flags are a lovely touch, just noticeable enough to add to the sense of place without distracting you from the overall theme.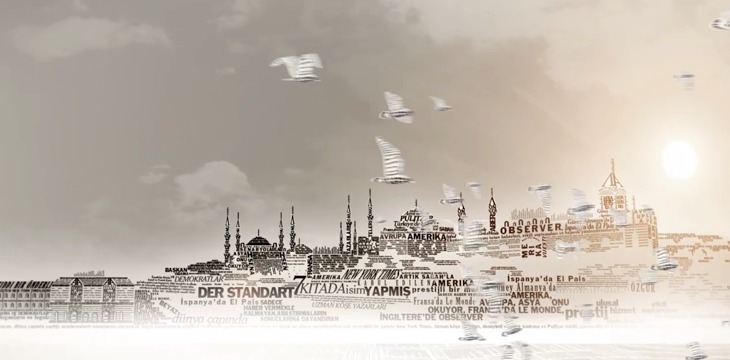 There's one especially lovely bit when the camera turns to show you the Brooklyn Bridge being created from type — definitely go and watch this one. It's quite lovely, and thanks to @typographerorg (of Typographer.org, naturally) for sending me it.