These posters by Mark Brooks for Santa Monica are great. I've had the page on ISO50 open in a tab for a while — The idea here is interesting and worth looking at; using the Santa Monica logo to create the halftone pattern, but using a two and three-layer effect using different sizes and treatments of the star. I wanted to have a closer look and see whether it was hard to create the effect. Turns out it's not really, it's just a bit time consuming and needs some concentration. It also makes your eyes go squiffy so best to work with low contrast colours until you're done. I did my own little version using a Baskerville Italic ampersand, below the posters by Brooks here. There's some more images on Mark Brooks' Behance portfolio.
Some of the Mark Brooks posters. Originals and more here.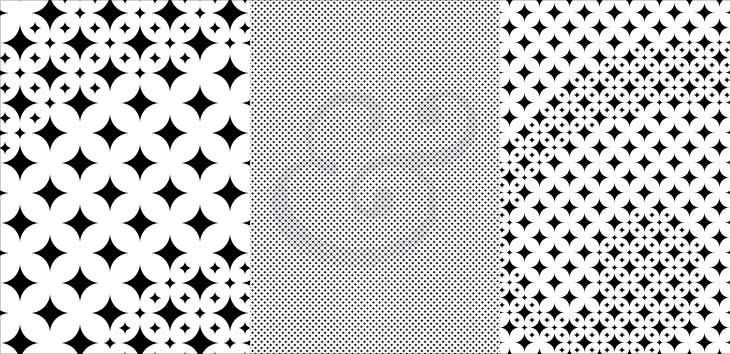 Me playing around with the idea. I love the Baskerville Italic ampersand. When viewed close, the effect is extraordinarily pretty.