I got sent a link to Spacesick's photostream this morning, mainly for these fantastic 'novelisation' covers of movies. I especially love the Close Encounters one. That, and the Temple of Doom one I want as posters. It's the attention to detail that makes them special, the scuffmarks on the covers, the 'repairs' with yellowed Sellotape, as well as the quality of illustration. Great stuff. Make sure you have a look further back in the photostream too, as there's plenty of great work in there, like this, and this. Delicate souls, easily offended by sketches of partial nudity, might not want to click that last one.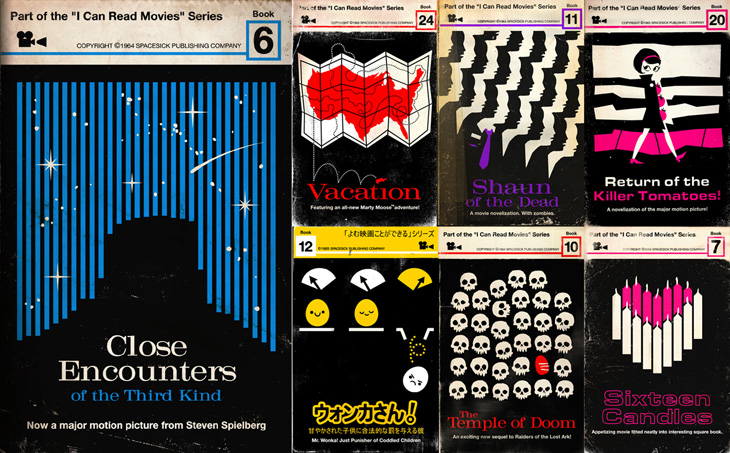 Close Encounters of the Third Kind, Vacation, Shaun of the Dead, Return of the Killer Tomatoes, Charlie and the Chocolate Factory, The Temple of Doom and Sixteen Candles.
Via @stephenreid via @tagliners, and also on grainedit.