Browsing earlier, I came across this blog post for The Exquisite Book. It's a book project involving ten groups of ten artists, including fine artists, illustrators, designers and comic artists, where each artist creates one page having only seen the previous page. It's roughly the same idea as a game you may have played as a child, which I've only just learned was invented by the Surrealists and was called The Exquisite Corpse. I can't remember what we called it, but certainly not that.
Anyway, the book project looks like one worth following, and the blog post has a few sample pages. I'll be interested to see how it ends up looking as a collection, and what the binding will be. I was especially interested in the sketch for the book title page (below left) and had a play with the idea in Sketchup.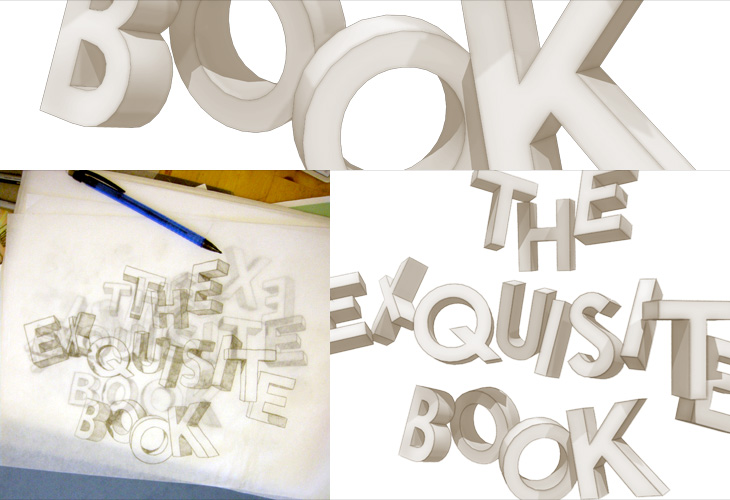 Some output from Sketchup, from me playing with the ideas in the sketch from The Exquisite Book site at bottom left. To match the sketch I used a mix of Century Gothic and Helvetica - and some hand lettering naturally.