One of the sites I visit regularly (or at least, read the RSS feed of) is Arch Daily. I've always had a strong interest in architecture and I enjoy looking through the pictures of new building designs — even if they do often look unrealistically neat and perfect. It's nice, then, to find actual photos of an actual built structure, and this one caught my eye for the rather predictable reason that it's got giant floor numbers painted in bright pink Helvetica Neue on it. As so often happens I was reminded of something, this time another set of car park numbers that also caught my eye, the Futura-esque ones on the Brighton Marina car park just down the road from me. I also think I have a bit of a thing for the number 5.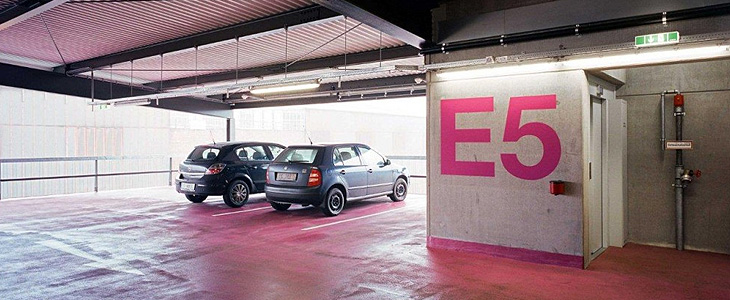 Photo by David Schreyer, from this article on Arch Daily.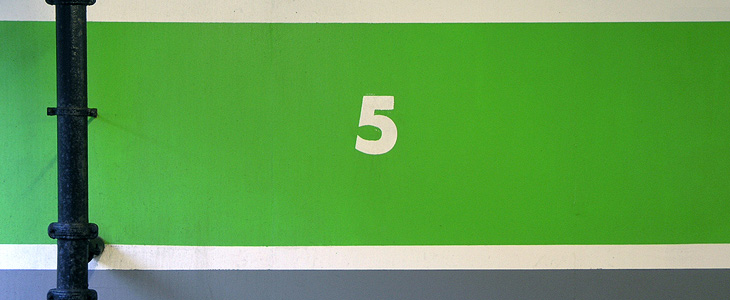 Picture taken near here by me. Still there on my old photoblog.