Escape from Illustration Island has put together a set of links to download Andrew Loomis books on illustration and drawing. The books are all out of print and free to distribute because they're now in the public domain, though for the illustrator and artist they're as relevant as ever. I realised I'd not seen these books since school — I think we had a copy of The Eye of the Painter and a very tattered Figure Drawing For All It's Worth (I notice even on these scans that this one doesn't have a cover) and thinking of other useful books on the subject, I found a few links to Stephen Rogers Peck's Atlas of Human Anatomy for the Artist. Pretty much everything I learned about anatomy I learned from this book (and much of the rest from this one) so I can wholeheartedly recommend it — it's not so good for posing and whole-figure drawing, but it's great for adding detail and character to your figures.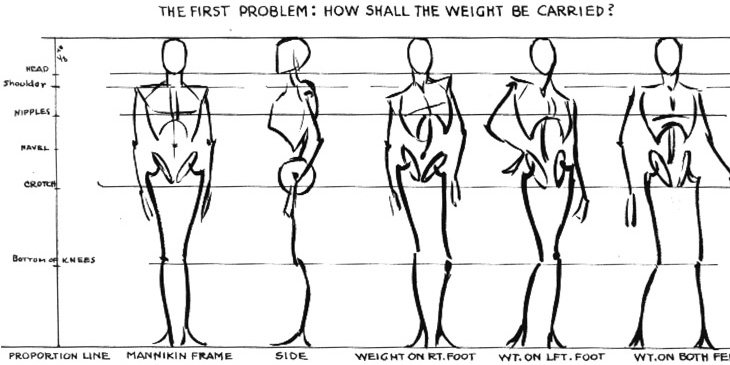 From Figure Drawing For All It's Worth, I love these mannequin sketches. They remind me of this.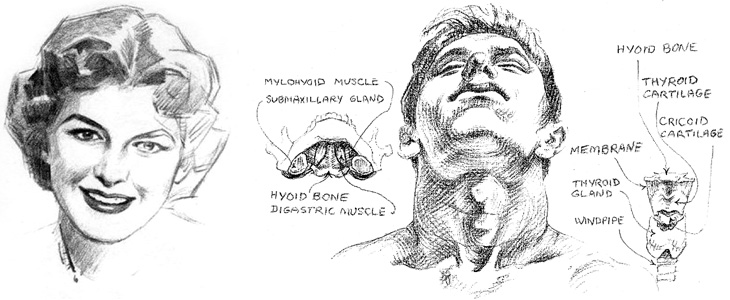 A detail from Drawing the Head and Hands by Loomis, and one from Atlas of Human Anatomy for the Artist by Stephen Rogers Peck, available here.
Via Pica + Pixel