I've had these covers saved on my desktop for a while now, and I keep meaning to link to them. I saw the first set of Great Ideas books when visiting family last year, and was struck by the variety, creativity and humour of the cover designs. It turns out that there are two more sets, all done to the same standard. You can find the first set here, and the second set here. The third set seems only to be viewable on Flickr for now. I tried to find links to the boxed sets on Amazon but they appear to be unavailable - seems you can only buy the individual books. I like all the designs, but here are a few of my favourites: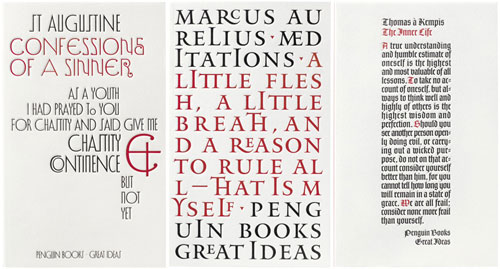 These are from the first set. The ampersand on Confessions of a Sinner is quite special, the Meditations cover looks like it uses every ligature in Jupiter, and The Inner Life cover is just lovely - I'd like it as a large print.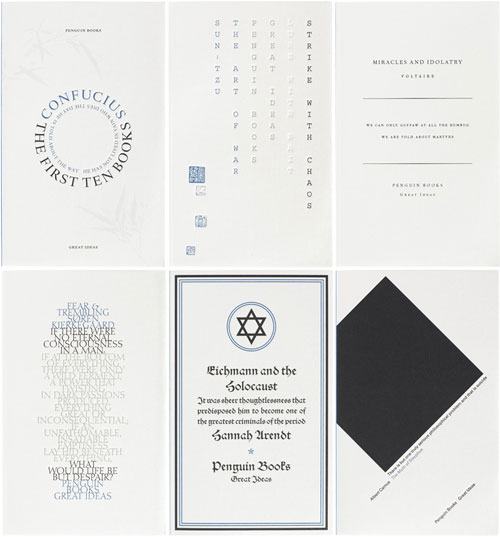 English may not be Chinese, but when using monospace type, and with the right subject, you can get away with columnar type. There are some very nice typographic designs in the second set.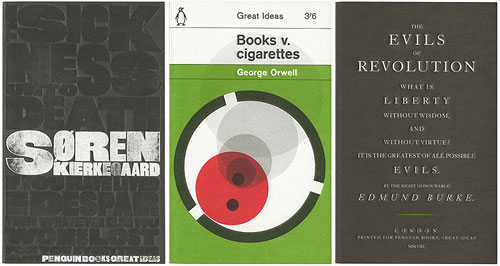 I have a couple of other favourites from the third set too, but these three are great.