Not really related to type or illustration, but it comes under the definitions of sculpture and architecture, which is close enough for me.
I found this a while back on pingmag, on an article on chocolate. Unfortunately, like many sites for exhibition spaces, they seem to want to hide all the information from you and expect you to turn up to the thing on a mere hint of a title and a brief synopsis, so no link to more images, background info or what the piece at right is about. Whatever, I like it. I love maps, especially 3D ones and antique ones, like this one of London.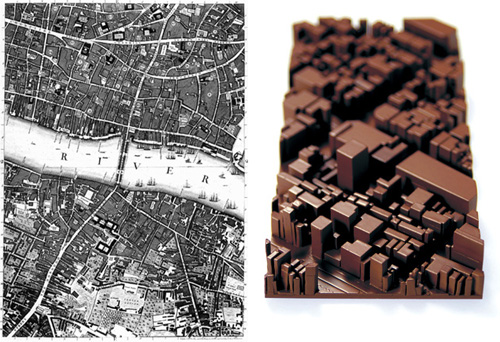 Related to this, I came across a load of great panoramas of Coruscant, the city-wide world from the Star Wars series. I am particularly fond of this one.